AUSTIN NEWBORN PHOTOGRAPHY
Olesya has over 8+ years of Newborn Photography experience. She specializes in fine art newborn and family boutique newborn photography. In her state-of-the-art studio in Austin, TX, and surrounding areas. She offers top-of-the-line archival-quality hand-picked products for Austin Newborn Photography clients.
Newborn and baby photographer, safety posing certified
Contact us today to schedule your complimentary consultation. View our Newborn Gallery here: Newborn Images
All Austin newborn photography sessions are custom. And include the whole family.
What to expect when choosing our Austin Newborn photography studio to create timeless art for you?
Portrait experience process:
1. CONSULTATION & DESIGN APPOINTMENT
From outfits, colors, and props to products, in essence, we will plan the perfect newborn Session that will work best for your family. I will put my years of experience with newborns to good use to calm your baby for his/her photo session, and get the best photos possible.
In our studio, I prepare every detail as I meet with you and plan before the actual AUSTIN NEWBORN PHOTOGRAPHY session.
Your consultation is the perfect time for me to get to know your family with your precious newborn, while he/she is still a new little baby. This also provides you with beautiful photos of this special time, as well as unique individual images of your newborn.
Please note: All new baby sessions are subject to availability, and slightly longer notice is required for newborn photography than other photographic services I offer. Please allow up to one month lead time for newborn photography sessions. If you need your newborn photography session sooner, please let me know and we will usually find a way to accommodate you (based on the studio schedule).
 families with older children are welcomed in our studio as well to be photographed during newborn photography session.
Family sessions are a great way to capture your children and pets in photographs, as well as capture some fun shots of the family together.
2. IN-STUDIO SESSION
On the day of the session, we'll have the newborn Austin newborn photography studio in Austin TX warmed up for your baby. Therefore dress light. Undoubtedly, we'll photograph specifically for your goals. And create something unique for you.
Your newborn and family portraits in our professional photography studio. A treasured heirloom that will live on for generations to come, treasured just as much as a fine art piece is by some. Let us use our skills to tell YOUR story. Creating beautiful custom portraits that brings out all the natural emotions through photography services.
I will put my years of experience with newborns to good use to calm your baby for his/her photo session, and get the best photos possible.
3. ORDERING APPOINTMENT
At this time, come see the beautiful images we created of your precious child for the first time! Moreover, you may even shed a tear or two. Because your baby already changed so much! Finally, only purchase images and products you absolutely love! We'll make sure to customize your session with special touches to reflect your style and personality, as well as the individuality of your child.
What's the difference between a baby photographer and Newborn photography in austin?
Olesya Redina is a professional Austin newborn photographer. Additionally, she has over 8 years of photography experience. She specializes in fine art newborn and family boutique photography. As well as offering top-of-the-line archival quality products for her clients with a newborn baby.
Client Reviews in austin tx
"Olesya's photos have allowed us to keep these moments with us forever. Moreover, she is the best baby photographer in town! We are so thankful for her vision and our wall art displays bring a smile to my face every time I see them." – Amanda G.
"Olesya went above and beyond the two times that I have scheduled sessions for my son, his newborn shoot, and cake smash. She truly captured his personality in such a beautiful and artistic way both times. Moreover, Her personal touches and unique eye make for a one-of-a-kind experience. So glad we found her!" – Jessica C.
"Serving Austin, Round Rock, Georgetown, Cedar Park, Hutto, as well as, surrounding areas. Your "newborn photographer near me!" Austin Newborn Photography Experience
Contact me today for more information on making your special memories last a lifetime! Through Austin Newborn Photography. This is the best way to have those baby pictures taken that so many parents long for when their new baby arrives. Additionally, this will give you and your family an opportunity to remember how much he or she has changed over time.
Clients Reviews
"We had such a wonderful and unforgettable experience with Olesya at Zesty Orange Photography – Austin newborn photography! From the second we walked in, we felt so welcomed and comfortable. Additionally, she explained the entire process in great detail before getting started. It was an extremely safe and clean environment.
Moreover, the quality of the photos is just beautiful, we can't stop looking at them. Subsequently, everything has been done in a very organized and timely manner. We are beyond satisfied and will be returning clients for sure! Highly recommend it if you are looking for photos that will last you a lifetime! On top of everything, Olesya was so kind and gentle with our sweet new baby, and that made it even better!" – Peggy
More Client Reviews for austin newborn photographer
"Olesya is a miracle worker. We have a newborn and she captured precious moments that we'll cherish forever. Not only Our photoshoot was very fun but also a comforting experience. Moreover, her equipment and staging products are of exceptional quality. So many options were available to choose from too. Unquestionably, there is nowhere she comprises for excellence. We will be using her throughout our daughter's life. We did not think twice about her fees. worth every dollar." – Dale
"We had such a great and amazing experience with Zesty Orange Photography- AUSTIN NEWBORN PHOTOGRAPHY! Unquestionably, I would recommend her to anyone! Very patient with our newborn baby boy. very professional and down-to-earth. Moreover, Her studio was amazing. awesome beverage and snack bar! If you are looking for amazing quality and a memorable experience then I would definitely recommend Zesty Orange Photography!" – Breanna
Premier Austin Newborn Photograph
Baby Photography Austin and AUSTIN NEWBORN PHOTOGRAPHY
Zesty Orange Photography offers a variety of baby photography, maternity, newborn photography, and family photography. Additionally, the studio is fully equipped for newborn photo shoots. Moreover, you can also capture your family's memories in a beautiful studio that's perfect for portraits! Whether you've never had professional photos done or you're a repeat client, you will have an amazing experience with family Photography Austin texas. Your baby photographer is one of the most important people in your life as they are documenting this critical time for you and your family. Zoom in on precious moments that will be cherished forever through premiere austin texas newborn photographer!
"Olesya was absolutely amazing!! She was exactly what we were looking for in a baby photographer near me. I searched for AUSTIN NEWBORN PHOTOGRAPHY. She made us feel so comfortable through the whole process and really helped us enjoy the shoot. Most of all, she was patient with our new little one and incredibly creative. Subsequently, We love her work! Highly recommend it if you are looking for pics that will last you a lifetime!" – Stephen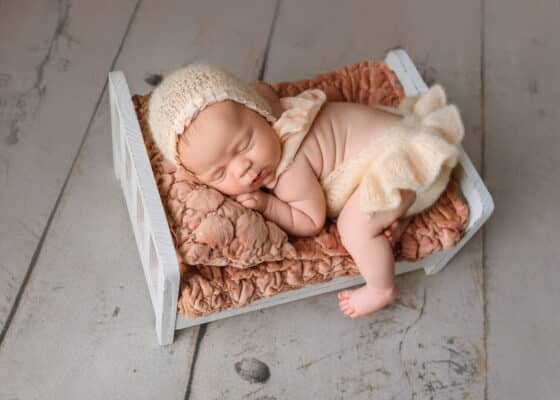 Contact Us
for More Information!
Our newborn photographer austin tx is here to make sure that all of your expectations are over exceeded. Moreover, you will never look back! You can count on our austin tx newborn photography and professional pictures takers to provide you with an experience unlike any other. Additionally, choose the perfect artist for capturing your most cherished memories.
About Zesty Orange Photography – austin texas newborn photography
Zesty Orange is a newborn, maternity, family photographer serving austin texas – AUSTIN NEWBORN PHOTOGRAPHY, and surrounding areas. Our professional photographer specializes in new baby sessions, cake smash, headshots, and family pictures. We offer both indoor photo sessions at our studio, as well as outdoor photo sessions in your home or other location(s).
Learn more about us. Contact Us Today!
We're passionate about creating beautiful images that tell the story of who you are and what makes you unique. Additionally, we believe capturing those special moments is a joy and privilege, not an obligation. At Zesty Orange Photography we believe that your experience should be fun, relaxed, and natural, leaving you refreshed and looking forward to the next visit with us!
Zesty Orange photography – AUSTIN NEWBORN PHOTOGRAPHY  has thousands of hours of experience photographing newborns, children, families, and weddings. Moreover, we shoot a variety of photography including portraits, maternity newborn, headshots, and more. Also, you will be working with one of the top photographers in the area(Zest Orange Photography). Zesty Orange Photography proudly serves these areas: Austin TX | Round Rock TX | Cedar Park TX | Leander TX | Buda TX | Kyle TX. Our studio is located near Cedar Park, Lakeline Mall, and Downtown Austin and we proudly serve the following zip codes: 78752-78753-78754, 78729
The Zesty Orange Team – austin texas newborn family photographer – AUSTIN NEWBORN PHOTOGRAPHY
Olesya Redina is a portrait artist and newborn, family & child photographer from Austin Texas. Olesya is a mom to three kids and has over 8 years of experience photographing newborns and children. Olesya's work has been featured in many magazines and publications, including American Baby magazine, Southern Weddings magazine, and Texas Monthly. As a newborn baby professional photographer of austin tx Olesya will help you preserve your precious memories of new life in a professional studio or outdoors for that colorful photo shoot!
AUSTIN NEWBORN PHOTOGRAPHY AUSTIN NEWBORN PHOTOGRAPHY AUSTIN NEWBORN PHOTOGRAPHY AUSTIN NEWBORN PHOTOGRAPHY
How much does a newborn photo session cost?

The answer to this question really depends on the experience and training of the photographer and how custom the newborn photo session experience is.
A simple newborn photo session, which is handled by a beginner photographer, will generally cost between $400 and $800. However, when you work with a photographer who has years of expertise, expect to spend significantly more than that. Pricing also depends on the type of professionally printed products that works best for your family and the number of images you`ll love from your session.
Product - Zesty Orange Photography