Austin Newborn Photographer
Austin Newborn Photography - ALWAYS SAFETY-FIRST WITH ATTENTION TO EVERY DETAIL.

Austin Newborn Photography We schedule photography sessions for baby's first weeks usually they're still so sleepy, bendy and so classically adorable. No need to bring a thing, it's all covered; outfits and props, changing table, wipes, and everything in-between. Your photographer is a mother of three and
newborn safety certified 
as a result, ready for any outcome, all while you relax.
We schedule Fine art Austin photography | Austin infant Photographer sessions for baby's first weeks usually they're still so sleepy, bendy and so classically adorable. No need to bring a thing, it's all covered; outfits and props, changing table, wipes, and everything in-between.
Austin Newborn Photographer Portrait Studio 
You'll find a safe and clean, warm, cozy sanitized environment and the whole family is welcome. While mom gets makeup from a professional make-up artist. Baby Photographer We'll photograph the baby in posed and lifestyle shots before adding family images. Our goal is to capture inspired images with everyone looking their best.
We fill up fast so please schedule your
Bee Cave infant photography
portrait in your second or third trimester!
When to schedule an Infant Photography portrait?
 Sessions typically take place within the first 2 weeks of a baby`s life. Here at Zesty Orange Photography Infant Photographer we usually book 2-3 months out and recommend contacting us in your second trimester.
Austin baby Photography
austin newborn photography in Round Rock is a
boutique photography studio
that specializes in maternity baby photos. The studio is carefully designed for our little clients. There is no shortage of layers, texture, wraps, outfits, small lovey's and more. There's also enough to give an exhausted parent. The studio is fully equipped with everything needed for your session and more than you should be.
The most Featured Austin Newborn Photographers
Zesty Orange Photography in austin concentrates on Austin's  photography. Olesya will document with expert care the very special first days of your baby. Olesya, the leading Austin baby photographer – has a unique ability in getting photographs of tiny one-of-a-kind baby fine art portrait. Olesya's photography has appeared across the web at major websites including shutter magazine, PPA, and other directories.
Professionalism
Zesty Orange Photography is a baby, maternity, and
family photographer
located in Austin. Olesya specializes in taking the finest details of her client's biggest moments through on-location or studio sessions. Olesya photographs babies in Georgetown, Cedar Park, Austin tx, Round Rock, Hutto, Bee Cave Austin area and the surrounding area is photography in Austin studio with a specialty in infant photography. Olesya graduated from Pratt Institute in New York - gaining a Bachelor of Fine Art. Olesya is a parent herself that specializes at collecting the first scenes of childhood in an artistic, playful approach. The studio is located in Austin TX. family photographer,
maternity photographer
, Austin tx family photographer
Austin Photographer. Austin maternity photographers. Austin Baby Photographer. Zesty Orange Photography is your best choice for high-quality and affordable professional children's photographers in Austin TX. Award-Winning Austin baby Photographer specializes in sittings for babies and children, photographer Austin texas, maternity photographer, photographers in Austin, portrait studio, child moments photographers
Zesty Orange Photography - Austin baby Photographer | Fine art photographer specializing in maternity photos| Best baby photographer Cedar Park TX
Zesty Orange Photography serves Austin, Georgetown, Round Rock, Cedar Park, Hutto, Bee Cave and San Antonio TX | Austin baby Photographer by providing studio sessions in an eclectic portrait studio space where the world of imagination meets reality.
Comfortable Studio
The Austin Studio is a warm and comfortable place to relax as mom gets makeup from a professional make-up artist. We can photograph the baby in posed and lifestyle shots before adding family images. Our goal is to capture inspired images with everyone looking their best. We
National and international awards
Olesya has done many fine art photographic training years for business. Reserve a session with Award-winning Austin infant photographer. Always safe and attentive to all the details. Beauty in change body maternity photographer will capture. We photograph professional timeless fine art baby milestone,  baby, family, maternity, and family portraits. Stunning
Cake Smash Celebration
fine art professional pictures.
Client Reviews for Austin baby Photographer
The quality of the photos is beautiful. After all the things remained an amazing professional and well-trained professional photographer. We're beyond happy and we'll definitely come back! Highly recommended if you are looking for photos to last you a lifetime!
She was so nice and amazing with our baby. That made it even better. In addition to being friendly and gentle for our precious baby, she detailed the entire process well before starting. It made a safety-oriented and cleaner environment.
Consultation & Design APPOINTMENT
All sessions are subject to availability. Families with older children are welcome in our studio for an Austin baby photography session. Family sessions are a great way to take photos of your children and pets. During our consultation and design appointment, we will discuss your favorite style of photography and the type of session you are looking for. You may also choose to have some input on choosing your favorite props and wardrobe items. This will be your special time to get together with Olesya to plan the next best steps in planning your unique session.
Contact us to book your maternity photographer and baby photography studio.
We highly recommend contacting us in your second trimester. We will be able to answer your specific questions about what to expect during the session, and if you would like a lifestyle or posed approach. We can also discuss any specific aesthetic preferences that you may have for your session.
IN-STUDIO SESSION
The family portrait was taken at our professional photography studio. A treasured heirloom that will last generations to come as precious as art itself. Let us employ our skills for YOUR story while keeping safety posing and custom photography services in mind. My years of experience with newborns will be of benefit to calm your baby and take the best photos that can be taken. Let's capture your specific goals! And make your family photography special. You will enjoy the most of our professional infant photography studio services in Austin, Texas.
The typical session is 2-3 hours long. We ask that you arrive on time for your session, as this ensures we can get all the photos you would like.
The studio is home to Zesty Orange Photography Austin Maternity Photography & Austin texas maternity photographer and newborn photographer. A photography studio in Austin, TX and serves the general Central Texas area, that includes (but is not limited to) Austin, Round Rock, Cedar Park, Pflugerville, Leander, Bastrop, Georgetown, Liberty Hill, San Marcos, Elgin, Taylor, Hutto, and surrounding areas 
ORDERING APPOINTMENT
Olesya Redina is a seasoned newborn photographer in Austin. She specializes in Fine Art baby Photography and austin newborn photography in austin. And offering best-of-the-class archiver-quality services to clients with young children. Just buy the product you completely love! We'll make sure to customize your session for you and the individuality of your child. Our photography services include maternity, and family portraits. Stunning Cake Smash Celebration fine art professional pictures. Our clients love the diversity of our baby photography offerings.
Contact us to book your maternity photographer and newborn photography 
1. Why choose me as your photographer?
I am a professional photographer with many years of experience. And my style is a fine art safety expert posing. Clients always can contact me and feel safe in any situation. I am considered the best photographer in Austin. Visit our site for more information about photography session costs and packages.
photographer Austin texas, baby photographer austin texas photography Austin tx infant photography austin tx baby photographer austin tx baby photographers Austin tx infant photographs austin tx family photography, baby photography, family portraits,
2. What to expect from your newborn photography session?
A baby photography session is very simple and designed to simply capture your baby's personality. We begin the session by talking about your preferences and vision of how you want to see yourself in a picture. After the consultation, I will take some sample shots to make sure that we are on the right track.
3. How do I work with babies?
Safety posing is my most important point. I have a lot of experience working with newborns and babies, so I always know how to make them comfortable to take the best photos. And both of you will enjoy it very much during your session!
4. The best way to prepare for your baby shoot?
The most important thing is to have a good quality sleep and eat. Infant photography sessions can be physically active, so it's best to come well-rested! Also, be sure to bring along anything that you would like in your pictures - such as special outfits or blankets.
5. Questions you may have about the process or pricing of a session
I try to be transparent about my services and pricing, but it never hurts to ask any questions you have. You can write me an email or contact me at 512-998-9445
6. What is the best time for a infant portrait photography session?
baby portrait sessions take place within the first weeks of life. You can contact us with any questions or reservations about your session time, and we will try our best to accommodate you!
baby portrait photography is a luxury that can be very expensive at times. If you are in need of Austin infant photographer services we highly recommend using Zesty Orange Photography, as she will deliver top-quality images. Having a lot of experience with newborns, Zesty Orange Photography will be able to comfort your baby and capture a variety of poses. Contact her for more details.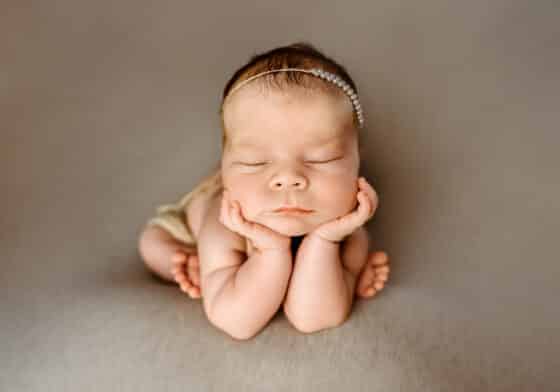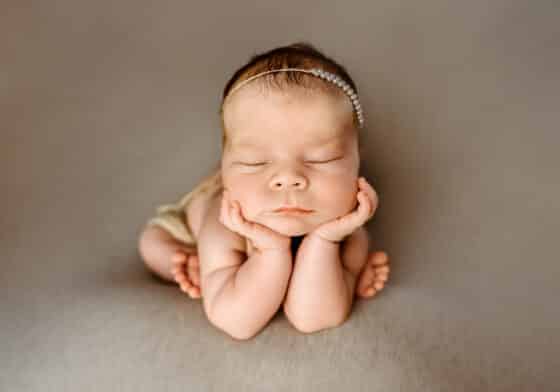 https://www.youtube.com/watch?v=ApRytjUwJiY

We had such a wonderful and unforgettable experience with Olesya at Zesty Orange Photography! From the second we walked in, we felt so welcomed and comfortable.
The quality of the photos is just beautiful, we can't stop looking at them.
Olesya is a miracle worker. We have a newborn and she captured precious moments that we'll cherish forever. Our photoshoot was a very fun and comforting experience. There is no where she comprises for excellence.
We had such a great and amazing experience with Zesty Orange Photography!
I would recommend her
to anyone!
Very patient with out newborn baby boy very professional and down to earth.
Typically scheduled during second or third trimesters of pregnancy. Reach out to schedule your session as soon as possible. We book up fast, often 2-3 months out!
Our newborn sessions feature complementary hair, makeup mom and access to our collection of props, outfits, hats and headbands for your baby.
No need to bring a thing.
Absolutely! All of our sessions include the whole family.