Preserve Precious Memories with our newborn Photography Session Austin
When it comes to capturing the most cherished moments of life, there's nothing quite like the first days of your newborn's arrival. At our luxury photography studio in Austin, we understand the significance of preserving these priceless memories. That's why our Newborn Photography Session is designed to provide you with an exceptional experience that goes beyond just taking pictures.
What's Included in Our Newborn Photography Session Austin?
Our Newborn Photography Session Austin takes place at our state-of-the-art studio located in the heart of Austin, Texas. We've meticulously curated every aspect of this experience to ensure that it's not only convenient but also absolutely stunning. When you choose our studio for your newborn session, you can expect the following:
All-Inclusive Experience: We provide everything needed for the session, so you can relax and enjoy the moment. This includes wraps, hats, tiebacks, and adorable newborn outfits. We also offer a selection of beautiful dresses for moms and girls, ensuring that the whole family looks picture-perfect.
Custom and Handmade Props: Most of the items in our studio are custom and handmade, adding a unique and personalized touch to your session. These props are carefully selected to create timeless and heartwarming photographs.
Family Connection: We believe that a newborn session is not just about capturing your baby; it's about celebrating the beautiful connections within your family. That's why we encourage you to bring the entire family to the session. Whether it's siblings, parents, or even grandparents, we'll capture those heartwarming moments that showcase your family's love and bond.
Versatile Portraits: While we prioritize candid and natural moments, we also ensure that your new baby is showcased in adorable props and outfits. This versatility in our photography style allows you to receive a diverse gallery of images. You'll have the opportunity to choose your favorite photos that truly reflect your family's unique story.
Newborn Photography Session Austin Why Choose Us?
Investing in a newborn photography session is more than just capturing pictures; it's about preserving the essence of your family's journey. We understand that our studio may not be budget-friendly, but the quality and experience you receive are worth every penny.
At our studio, you'll benefit from the expertise of our award-winning photographer, Olesya. With a deep knowledge of posing and facial expressions, Olesya will skillfully capture the most endearing moments of your newborn, ensuring that every detail is perfect. Her coaching will guide you and your family to create heartwarming and genuine expressions, resulting in photographs that are truly priceless.
Moreover, our studio is committed to safety and certification. We understand the delicate nature of newborns, and our posing newborn photographers are highly trained to ensure that even the tiniest subjects are safely and beautifully captured. Your baby's well-being is our top priority.
When you invest in our newborn photography session, you're investing in a lifetime of memories. These photographs will become cherished keepsakes, reminding you of the love, joy, and excitement that your little bundle of joy brought into your life. They're a testament to the beginning of a beautiful journey, and they'll continue to bring smiles and warmth to your family for generations to come.
In conclusion, our Newborn Photography Session Austin is an opportunity to create lasting memories that transcend time. It's a chance to celebrate the beauty of your family's connections and the arrival of your newest family member. While our studio may not be the most budget-friendly option, the quality, expertise, and experience you'll receive are absolutely priceless. So, book a free consultation with our team today, and let us tailor the ultimate photography experience to your unique needs and desires. Preserve your newborn's first memories with us, and treasure them forever.
Below, you will see an example of the gallery from the Newborn Session.
Please visit this page to read more about the Newborn photography sessions we offer Click Here.
Ready to book your session Contact Us
If you know somebody who is expecting and might be interested in Maternity and Newborn Sessions share this blog post with them.
Let us know if you have any questions about our sessions in the comments.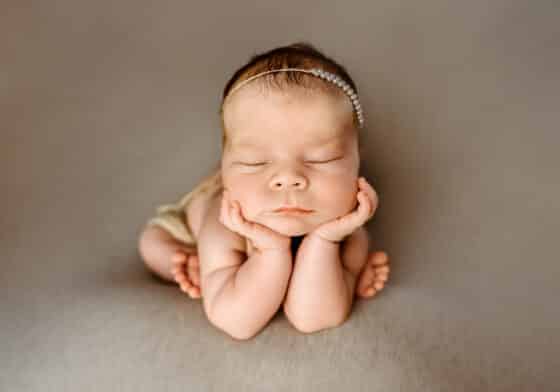 Zesty Orange Photography - Newborn Photographer in Austin TX
Table of Contents